"WHAT EVERY RIDER SHOULD KNOW" ONLINE TRAINING
WHAT'S INSIDE "WHAT EVERY RIDER SHOULD KNOW"?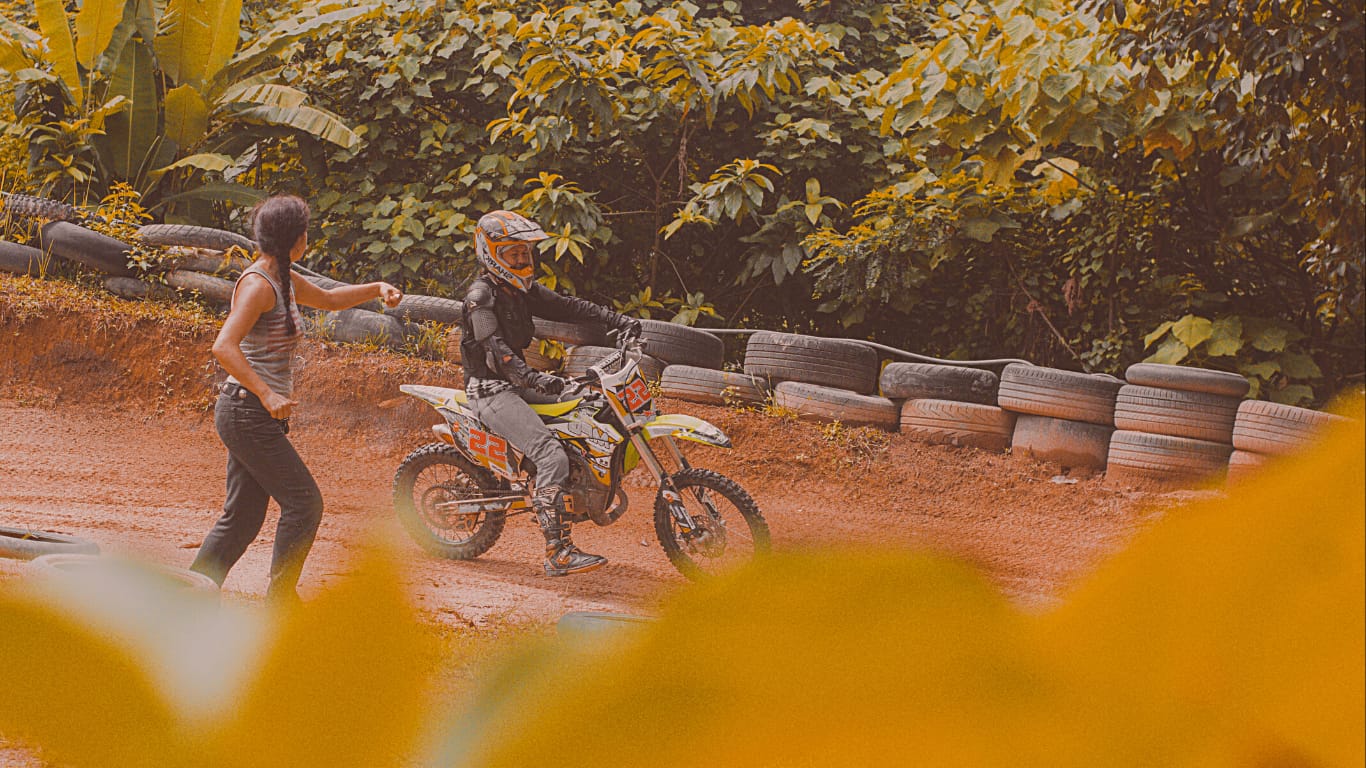 This online training is led by Linlee Solms from Bikers Emporium, who owned a motorcycle academy and has over 40 years of riding experience, in collaboration with Alison Grün, founder of FreeW.
This training comprises four sessions, each lasting 1.5 hours.
Throughout these sessions, we delve into a variety of topics, including manoeuvring, handling challenging starts, riding on diverse road surfaces, and our top 10 tips and tricks to ride your bike confidently and joyfully.
what can this training provide you?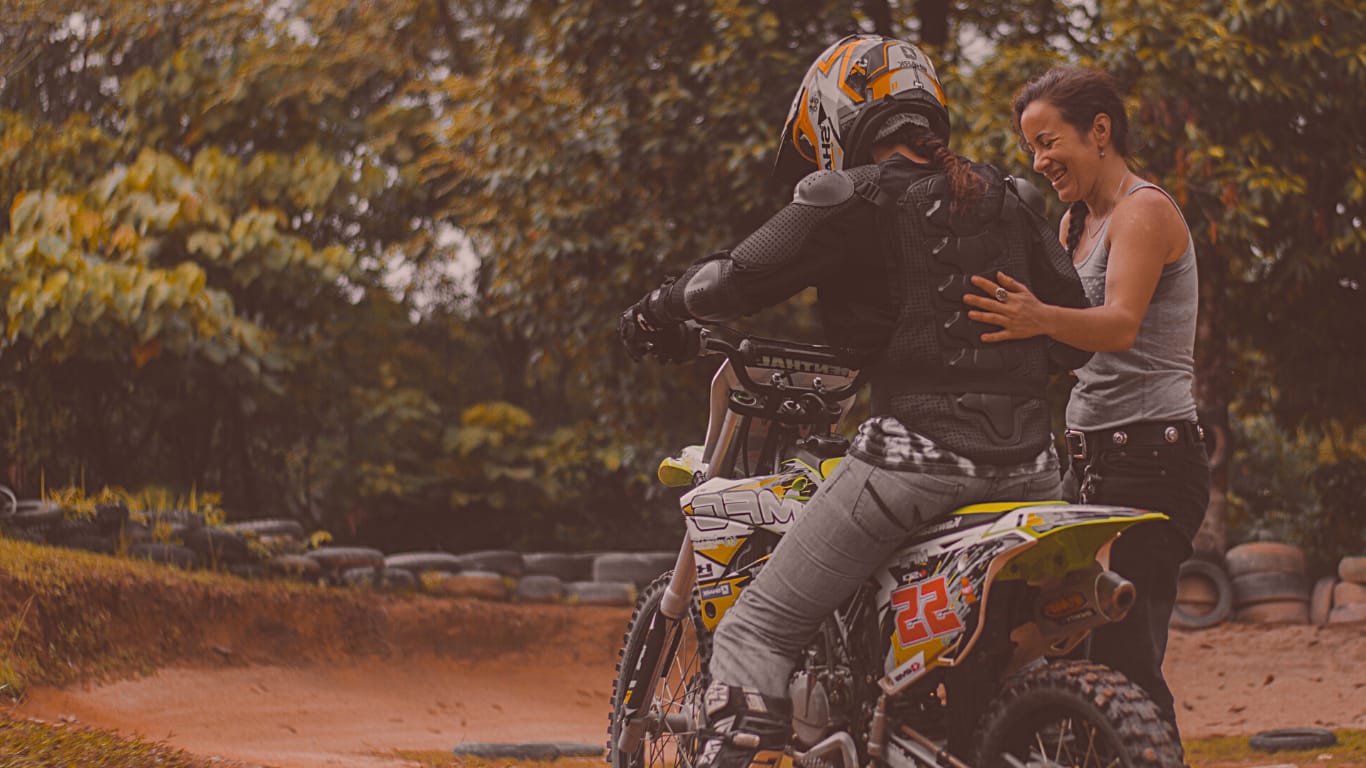 The uniqueness of this training lies not only in its content, but in the sisterhood experience it provided you and all motorcycle riders who will engage with these videos.
You'll improve your riding techniques and enhance your confidence through insights from inspiring women featured in this online training.
This comprehensive yet focused training on what every rider should know can potentially reshape your approach to motorcycling and even safeguard your life from potential road hazards such as tar snakes, rain, unexpected gravel, sand, water, and challenging cambers.
how this training can impact the lives of asian women?
The answer is quite simple.
When you invest in your training with "What Every Rider Should Know" at the price of €30, a significant 50% of your purchase directly contributes to sponsoring women's motorcycling training at our school in Nepal.
Through this initiative, we train women who cannot afford the cost, and whose lack of transportation hinders their access to economic opportunities.
How much does it take to provide one woman with economic opportunities?
Our response might astonish you because…
It only takes €150 to transform the life of ONE woman at our riding school in Nepal..
This suggests that by purchasing our online training sessions at the price of €30, 10 individuals can make a significant difference in her life.
details about our online course "WHAT EVERY RIDER SHOULD KNOW"
Agenda Module 1 - Moving your motorcycle
1.1) Backwards, forwards and in circles
1.2) In small spaces – on the side stand.
1.3) On gravel
1.4) Balancing like a boss: off the bike; on the bike (slow ride)
At the end of this module, you will:
=> Be able to guide your motorcycle in challenging spaces – by hand.
=> Have learnt some new tricks on gravel.
=> Have gained some new maneuvering techniques.
Time: 90 minutes incl. Q&A
Agenda Module 2 - Challenging starts
2.1) Complicated driveways
2.2) Inclines & declines – camber, steepness, decline, immediate turns
2.3) Too short for your bike?
At the end of this module, you will:
=> Learn the art of prediction = calculate potential hazards
=> Know how to execute potential hazards.
=> Mount & dismount like a pro – especially for shorter riders.
Time: 90 minutes incl. Q&A
Agenda Module 3 - Riding on different Road Surfaces
3.1) Tar: dry, wet, oil, obstacles, loose stones on tar
3.2) Gravel (stones, rocks)
3.3) Sand (dirt roads)
At the end of this module, you will:
=> Understand the importance of different riding techniques
=> Know how to adapt your riding to different surfaces
Time: 90 minutes incl. Q&A
Agenda Module 4 - 10 Top Tips & Tricks for every rider to remember
At the end of this module, you will:
=> Have learnt new techniques, tips and tricks that will enhance your riding ability.
=> Have gained the CONFIDENCE to ride with joy.
=> Be a more knowledgeable rider.
Time: 90 minutes incl. Q&A
About the speaker:
Linlee Solms is affectionately known as the "go-to-girl" in Cape Town for anything motorcycle related! She has been riding motorcycles for more than 40 years, owned and managed a motorcycling academy and has taught over 2000 people to ride and pass their licenses. She has taken many lady riders on motorcycling tours all over the Western Cape and interviewed some of the most influential women in motorcycling in South Africa on her platform Bikers Emporium, co-created with her daughter Beau.
She spent the last 14 months selling motorcycles for BMW Motorrad and loved riding every model from the entry level 310cc to the bold and beautiful 1800cc R18.
It is safe to say that she has a lot of motorcycling experience and deep knowledge she loves sharing with women riders and aspiring riders.
Only logged in customers who have purchased this product may leave a review.
what they said about the impact of our online training