kick start your journey with our MOTORCYCLE TRAININGS
"What Every Rider Should Know":
a hands on training for both beginners and experienced riders
AN online training NOT like any others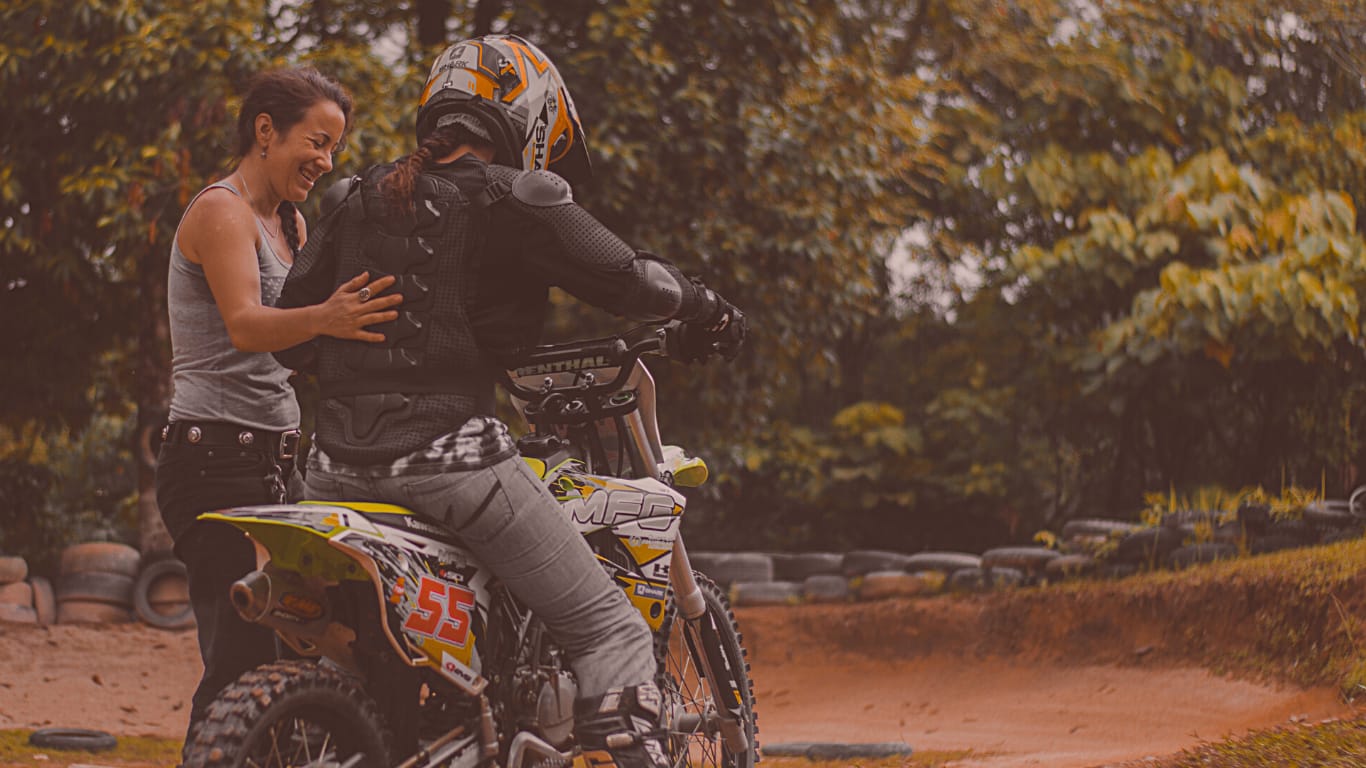 Our online training "What Every Rider Should Know" will improve your riding techniques and enhance your confidence to free your wild self.
You will gain insights from inspiring women to break free from your fears and showcase your best rider self.
But more than that, you will be able to express your loving self by sponsoring women's motorcycling training at our school in Nepal.
providing Nepalese women with opportunities
When you invest in our online course, a significant 50% of your purchase directly contributes to subsidising the motorcycling training of women who can't afford it.
Thanks to this online training, you'll give to these women opportunities to discover their untapped potential and their innate abilities.
You give them opportunities to support themselves and their families financially through jobs on two wheels.
IN PERSON:
our trainingS in malaysia and nepal
Ever wanted to learn how to ride?
Take control of the front seat and experience just what freedom can taste like.
We provide the motorcycle adapted to your goals, equipment and a woman coach.
Want to be a WOMAN riding coach or guide?
Contact us to join our community of FreeWomen riders and become a riding coach who ignites passion and emancipation.